A good night's sleep is a must for everyone, right from adults to kids. Choosing a bed for your kids can be a difficult task. You should be prepared to do a lot of research to find the right bed for them. There are various kinds of be, and bunk beds are a great option among them. Bunk beds are a savior if you have more than one child.
Parents are often confused about the benefits of bunk beds. Here are a few benefits of having bunk beds in your kid's room.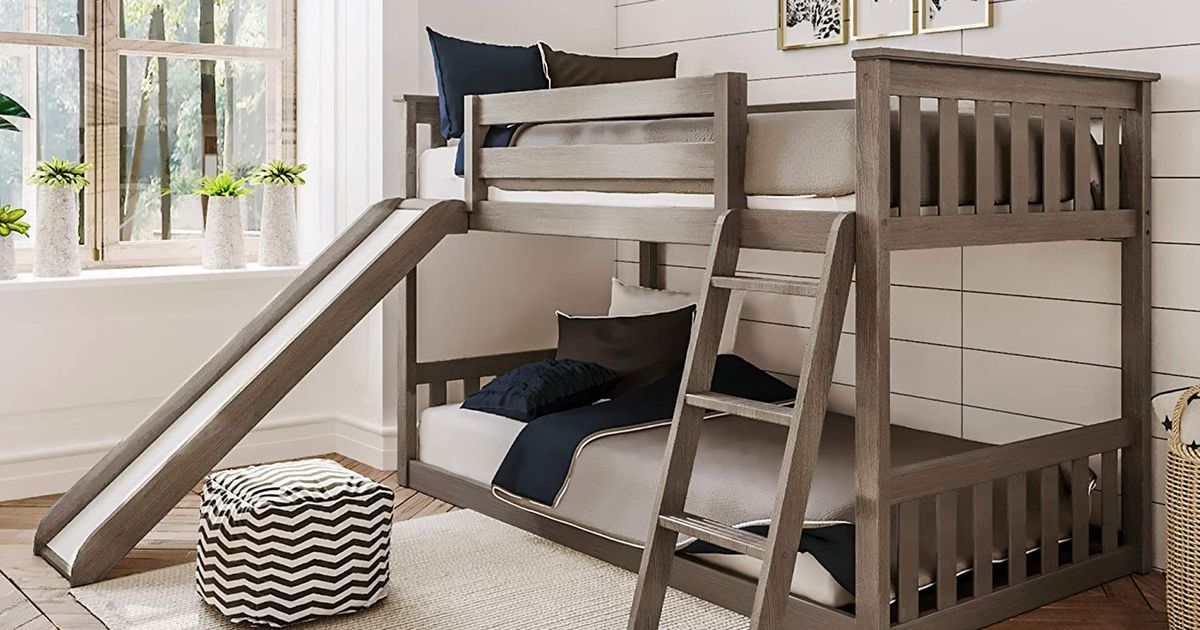 COST-EFFECTIVE
The most significant benefit of the bunk bed is that it helps in saving money. If there are two kids, then getting beds for both of them can be expensive. However, if one bed can accommodate both of them, then it can save you money. The money you save from buying a bunk bed can be later used for buying toys and other pieces of furniture in your children's room.
SAVES SPACE
Bunk beds are not just cost-effective, but they are great for saving space also. Two separate beds can take a lot of space, but bunk beds save a lot of valuable floor space. This extra floor space can be utilized by your children to play. There are kids triple bunk beds, so now you can save three beds in one as you don't have to fit three beds into one bedroom.
The space you save can be put to use by keeping other furniture pieces such as desks and chest drawers. When you visit the store online or offline, look for beds with desk space or additional storage as such features help maximize bedroom floor space for your children.
SLEEPOVERS
Your kids will have other friends who would come over to your house for a night's stay. In situations like these, a bunk bed can provide extra sleep space, and nobody would have to sleep on the floor. Furthermore, they are fun to use and are high-quality, comfortable beds that will give both you and your friend a good night's sleep.
CUSTOMISATION
There are various types of bunk beds, and each bed can be customized based on your children and you's need. If your daughter loves blue, then the bed can be painted blue, or if your boy loves mauve, it can be painted mauve. Whether it be color or design, your kids can select whatever they like. You can get creative with your beds by adding bedside trays, stair gates, and even slides.
THE FUN-QUOTIENT
Bunk beds do not look like ordinary beds. They are far more exciting and innovative than regular beds. Since these beds don't do usual, it has a fun quotient tagged with it. They are not just customizable in terms of color and design, but there are various bunk beds. You can choose themes like kids castle bed or simple nordic bunk for your kids to enjoy their room.
So if you are wondering about buying bunk beds for your kids, then take a look at our fantastic range of kids bunk beds that we have available online today!