Starting a Blogging Business is very simple, and anyone can do it. You will need to create a website, post quality content and then promote the content through different channels like social media, paid advertising, email marketing, etc. Once you build your audience and traffic to your site, you can monetize the content and earn money.
Many people have never had a career before starting a blogging business. They're excited to work from home and set their hours. But they find a lot to learn about building a blog. Some people even feel overwhelmed. They aren't sure where to start and don't know what to do to succeed. We'll walk you through creating a blogging business from scratch.
We'll show you how to choose a niche, build a blog, and grow your audience so that you can earn a living from your blog. We'll even walk you through using the Amazon Affiliate Program to create passive income streams and build your online empire.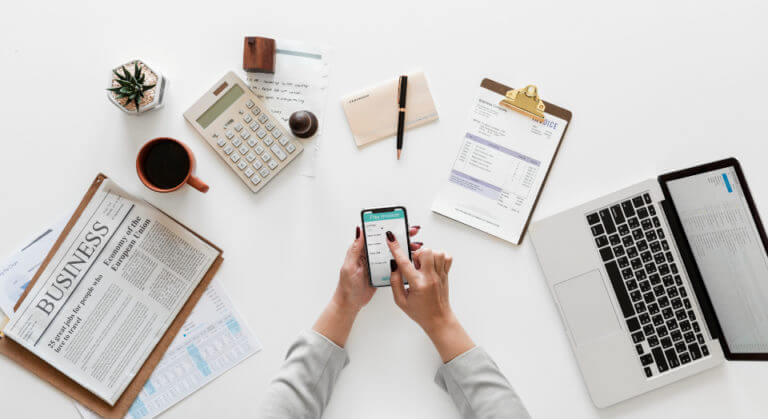 What is blogging?
Blogging is creating content, publishing it on the web, and attracting readers to your site. A blog is a website where authors share their thoughts and opinions. There are many different types of blogs, including personal blogs, news sites, and information sites.
How to set up a new blog
You're ready to go if you've got a domain name, hosting, and WordPress install. But what if you're not exactly sure what niche you want to write about? What if you're unfamiliar with WordPress or any other tools you need to succeed? As long as you have a passion for starting a blog, you can pick up the skills as you go. We'll take you through setting up a new blog, including choosing a niche, building a site, and growing your audience.
How to make money from a blog
If you've decided to start a blog, you probably want to know how to make money. It's easy to get overwhelmed by the complexity of setting up a profitable blog. There are tons of ways to make money from a blog, and they vary greatly based on the type of blog you're running. Some are better than others, and some require a bit more financial commitment than others. You'll need to decide whether to monetize your site for advertising or affiliate products.
Set up a blog hosting platform.
There are a variety of blog hosting platforms available to you. Most come with a free trial or a money-back guarantee. Before you sign up for a host, it's worth checking out a few of your options. If you're going for a basic WordPress setup, I'd recommend Siteground, as they've been the most reliable for me.
If you're looking for something more sophisticated. WPEngine is the industry leader. It's a premium service that provides a lot of additional functionality, and it's usually priced higher than its competitors. If you're looking for a more affordable option, try out Wix.com. I've used them for years, and they're great for beginners.
Once you've found a host that you like, set up your blog. You can do this yourself, but it's a good idea to pay someone else to do it for you. You'll need to buy a domain name and a web hosting plan and install WordPress.
Make sure you have a domain name.
You can't go wrong with something that relates to your niche or a theme you're going for. For example, if blogging about the best WordPress plugins, choose a domain name that ends in "themes." But you don't want to go too generic.
If your domain name is "wordpressthemes.com," it could cause a conflict with someone else who owns the word "WordPress" (which is a popular CMS). You can also consider the length of the name. It should be at least four characters long. But you don't want to make it too long.
If it's too long, it's easier to remember and less likely to be taken by someone else. A few other things to consider are the number of words in the name and whether or not it's easy to spell.
Frequently Asked Questions Blogging Business
Q: What makes a good blog post?
A: A good blog post is informative, engaging, and helpful.
Q: Why are blogs great for new bloggers?
A: Because they provide a platform for you to write and share information that you may not otherwise be able to.
Q: Do you need to know HTML to make a blog?
A: Yes. If you plan on making a website, you should understand HTML. You can learn all the technical skills from a good book or online tutorial, but if you are serious about blogging, you should also learn some basic HTML.
Q: What do you like most about blogging?
A: I like that I can update my site whenever I want. There's no pressure because it's only on the Internet if someone wants to read it.
Q: Where do you find all these items?
A: You can go to eBay and buy them. They are available at most retailers online. In addition, you can go to your local camera store, and they may have something to offer. Most camera stores can also set you up with a camera and give you advice.
Top 5 Myths About Blogging Business
1. I am not a blogger.
2. I have no experience blogging.
3. There is no money to be made in blogging.
4. I do not know how to get started in blogging.
5. You should know what you are doing before you start a blog.
Conclusion
I hope you enjoyed reading this article about blogging businesses! The Internet has become one of the best ways to make money online. There are many ways to make money on the web, but few are as reliable as blogging. I hope you can implement the tips and strategies to make online money.
Blogging is a great way to share knowledge and opinions. When you create a blog, you have a place where you can publish information for people to read. This can be a great way to connect with others and earn money. You only need a website, a computer, and an internet connection to start making money online.