Recent changes to Texas law have made a significant difference to the state's healthcare field, particularly when it comes to the treatment of female patients.
Many of these changes have been controversial, not only on moral grounds but also due to the impact they are having and will continue to have on the day-to-day duties and legal security of care providers.
In this article, we'll explore these matters in some depth. We will discuss what the aforementioned legal developments mean for nurse practitioners and, in particular, for their work with female patients and patients experiencing pregnancy or complications related to the condition.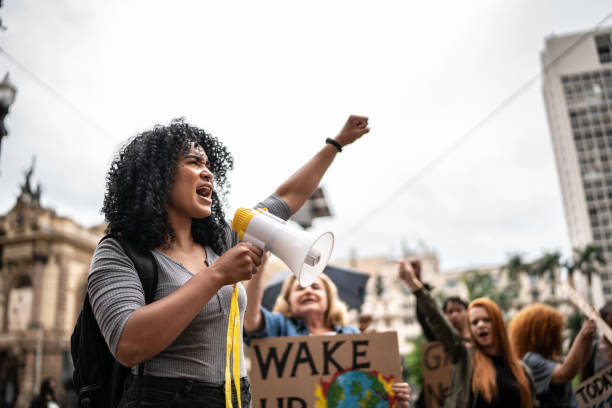 We'll also look at how individuals working in the nurse practitioner position have adapted—and will continue to adapt—to ensure that every patient's needs are met as effectively as possible throughout these changing times.
Major changes to medical law in Texas
Perhaps the most famous—or infamous—recent changes to Texan law in female medicine have occurred in the wake of the overturning of Roe v. Wade.
The original court decision, known in full as Roe v. Wade, 410 U.S. 113 (1973), was made in January of 1973. It stated that the U.S. Constitution's 14th Amendment protected the right to abortion.
However, in 2022, this decision was overturned. A ruling was made in the case of Dobbs v. Jackson that concluded that the right to abortion was not, in fact, protected by the Constitution and that each state should have the independent autonomy to allow or prohibit medical interventions of this kind.
From that point on, all regulations regarding this area of female reproductive rights have been determined by individual states rather than by the federal government.
Following this significant action, Texas passed additional new laws relating to abortion in the form of two Senate Bills: Senate Bill 8 and Senate Bill 4.
The Heartbeat Act, Senate Bill 8, bans abortion following the detection of a fetal heartbeat. This usually occurs around six weeks into a pregnancy.
One of the main controversies associated with this new legislation is that, in many cases, people do not become aware of their pregnancy until after this time, meaning that termination would not be legally permissible by the time the patient can request one.
In addition, the new laws do not consider extenuating circumstances such as pregnancies resulting from rape or incest.
There is also Senate Bill 4, a piece of legislation that limits access to certain drugs, including those that may induce abortion. The law also lays out additional requirements for the reporting of complications such as ectopic pregnancy, postpartum hemorrhage, early miscarriage, and more.
While these conditions may still be treated, and abortion remains legal when it is required to save the life of the mother, there are now a greater number of controls and stipulations in place to police this form of medical intervention.
Who is liable?
In cases where it is ruled that any of the above legislation has been contravened, the medical practitioners who authorized any decision supplied any drugs, or performed any operation as part of the abortion process may face fines, felony charges, and even jail. The patient is not liable.
Because of this, the risks involved in working as a nurse practitioner in female health within Texas now come with additional risks, but it is arguably a more important role now than ever.
Nurse practitioners: what do they do?
Here, we'll divert slightly from Texan healthcare law to focus on the role of a nurse practitioner, how this job fits into the wider medical field, and how specialists of this kind will likely be affected by the new developments discussed above.
While the responsibilities of a nurse practitioner vary between states, N.P.s and CRNPs in Texas are tasked with duties that include:
Prescribing treatments
Dispensing certain medications
Assessing the health of a patient and making a record of their medical history
Checking and recording vital signs and other health signifiers
Connecting patients with additional resources and coordinating with other specialists to develop a comprehensive care strategy
Providing patients, their families, and caregivers with advice and support
Supervising other medical staff
Managing and updating documentation
How do you become a nurse practitioner in Texas?
To become a nurse practitioner, one must first study for a bachelor's degree in nursing.
The next step is to complete a graduate degree, such as a master's. The chosen course must be accredited by the Texas Board of Nursing.
Students may then take a further step and become a CRNP (certified registered nurse practitioner). To do this, they will need a nationally recognized CRNP certification, which involves a series of tests to check a person's medical knowledge and suitability for a job of this kind.
CRNPS can prescribe medications, while those without certification are not.
To complete the process, a person must apply for licensure as a registered nurse (RN). Their license to practice must be granted within Texas, or they will not be able to seek relevant employment within the state.
Upon becoming a CRNP, the individual may decide to specialize. If you're reading this article, you may be particularly interested in women's health. Still, there are many other fields besides family, geriatric or pediatric care, neonatal care, psychiatry, critical care, community health, and more.
Nurse practitioner salaries
The average nurse practitioner salary in Texas is around $117,890, reflecting the national average, although this varies according to specialism and experience. Texas Woman's University offers an online Master of Science in Nursing – Family Nurse Practitioner (MSN FNP) degree, which increases career possibilities and salary potential. The program follows an updated contemporary curriculum that equips the students with the expertise required to take up leadership roles.
Experts also predict a 46% growth in opportunities for NPs in Texas between 2021 and 2031. While nurse practitioners are not permitted to operate independently in Texas, they may pursue additional qualifications that will allow them to do so.
Because CRNPs can prescribe and dispense particular medications and recommend certain routes of care, they represent one of the professional groups that may be penalized for any action that is found to violate current Texas law regarding reproductive rights.
Challenges for nurse practitioners working in women's health in Texas
Medical specialists such as nurse practitioners must now work within the confines of this new legislation, which means they must balance the importance of their actions remaining legal against the risk to pregnant mothers.
There is, then, the question of risk to life and whether, through the application of medical knowledge, a medical specialist may make the decision and take action based on the conclusion that the continuation of a certain condition without intervention would definitely lead to a patient's death.
The alternative in a case of this kind may be to allow the patient to deteriorate until it becomes clear that abortion would represent the only means of saving their life—a matter that many consider at odds with a medical specialist's duty of care.
Additional challenges will come in the form of care for patients who are legally required to carry nonviable fetuses to term or for whom a pregnancy may present significant health risks, both mental and physical.
The need for additional services, including the support of social workers and mental health therapists, may continue to increase due to these new challenges.
Furthermore, doctors and nurses will undoubtedly see a rise in cases of self-administered abortions compared to the period before this legal change. This will, of course, have its own impacts on patients' physical and mental health.
Of course, there are additional challenges on top of those introduced by legislative changes. With an aging population and sparsely populated rural regions making up a significant portion of the state of Texas, there is a considerable demand for healthcare providers that is not currently being met.
While this is, of course, problematic for the state government and for those with needs that are not currently being effectively met, it means that there are plenty of opportunities for newly qualified NPs and similar specialists to fill those gaps and provide much-needed services.
Restrictions on nurse practitioners within Texan law
As well as the hurdles faced by women's health N.P.s in the form of the legal changes mentioned above, there are additional restrictions on this particular job role within the "Lone Star State".
For example, as Texas applies the "reduced practice" policy option to the duties of nurse practitioners, these specialists are not able to practice independently, as mentioned above.
They are also unable to take certain actions, including the diagnosis and treatment of patients and the prescribing of medication, without a physician present to supervise. This reduces the flexibility of the role when compared to the same position in some other states.
Legal issues relating to women's health and abortion rights, in particular, may have a complex impact.
For example, it may mean that if a decision relating to the termination of a pregnancy is found to have been made in contravention of Texas law, both the nurse practitioner and the supervising physician may be found liable and penalized.
As a result, it may be that NPs and physicians will struggle to an even greater extent when considering whether or not to pursue this form of intervention for fear of implicating a colleague and not just themselves.
However, the converse argument is that, with accountability shared between parties, any decision will be thoroughly discussed and considered from multiple perspectives before making it with finality.
How N.P.s are adapting to new Texan healthcare laws
While the changes to the legislation detailed above will likely present significant challenges to nurse practitioners for the foreseeable future, healthcare providers are taking steps to adapt.
There is now an increasing focus on preventative care, including the provision of effective sex education to patients, along with a more significant offering of information on and access to birth control measures.
Nurse practitioners are also taking the lead in petitioning for clarification of or adjustments to S.B. 8 and S.B. 4 to ensure they can provide the best possible care for their patients.
N.P.s across Texas are working to adapt their practices in a way that protects them legally without negatively affecting the quality of care that they can provide to patients.
While this remains a challenge, it is now more important than ever for newly qualified specialists to enter the field.
Freshly minted NPs are likely to bring with them a novel perspective on the current restrictions and original ideas for ways in which nurses and other healthcare specialists may meet and overcome the challenges that face them.
In summary
The ongoing challenges associated with women's health in Texas naturally pose significant issues for healthcare providers across the state, including nurse practitioners.
However, with many employment openings in the region and new perspectives and approaches urgently required, this time of change may represent opportunities for up-and-coming N.P.s to take on these challenges head-on.
Those with strong motivation and creative vision will be able to contribute significantly to the revision of practices within women's health, ensuring that care is provided effectively, sensitively, and within the new legal parameters imposed by the state.
There is also plenty of scope for new nurse practitioners to add their voices to the growing number advocating for further change and additional patient support and resources as members of the medical profession in the region.
It is a challenging time to be entering the healthcare industry in Texas, particularly in a role that is so vital in the planning and delivery of patient care.
However, it is also a very dynamic time, allowing new medical professionals to contribute significantly to their practice, to make their voices heard, to advocate for change, and to make a very real difference to the patient experience and the process as a whole.